Today I stumbled across an upcoming online event called The RV Summit. This FREE event runs from May 5-11 and coincides with National Travel & Tourism Week—America's weeklong celebration of travel.
Those who register to attend will be able to learn from more than 30 RV and travel experts. I have been looking over the sessions, and I'm particularly excited to attend the ones related to WiFi connectivity while on the road.
You can learn more and sign up for FREE by clicking the link below: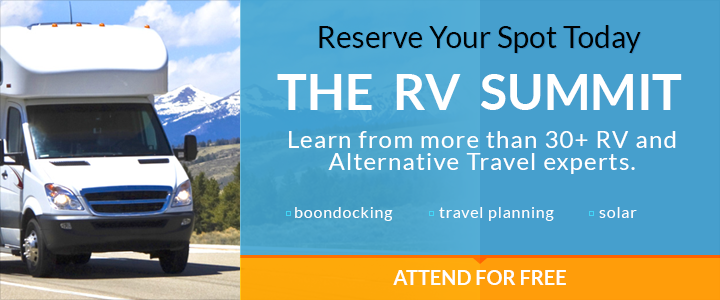 This post contains affiliate links. Our disclosure policy can be found here.